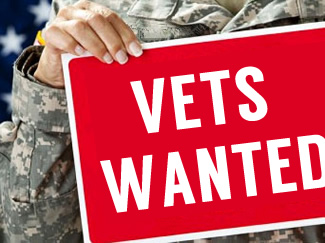 You served us... Now let us serve you.
Job & Veteran Opportunities
Become a Doorologist™!
Welcome home, Veterans!
For veterans and newly transitioning military members, you are not alone. The Doorologist™ offers an opportunity of a lifetime.
For no money down you can start your own business. No brick & mortar facility is needed, you can work out of your own home. With a van, a computer and a smartphone you are in business!
Our Name Says It All!
The Doorologist™ is an established name in the Commercial Entrance / Exit Door and Hardware Service Business. We have serviced many companies and industries such as:
McDonalds
Burger King
Enterprise Rent a Car
Kohls
Hilton & other Lodging facilities
Libraries
Fire Departments
Hospitals
Nursing Homes & related buildings
Schools
Apartment Buildings & Condo Complexes
And more!
Start Your Own Business
Working as a Doorologist™ is an amazing and lucrative opportunity.
When facility managers & supervisors who take care of commercial building in the area have a door concern, they call a Doorologist™ to service, repair or replace the door entrance or exit that is concerning them. WIth the name recognition and regular need for door services, your business is recession proof and offers limitless expansion possibilities.
Having your own business as a Doorologist™ comes with the added bonus of allowing the precious commodity of time to be added to the quality of your life. Summer can be your slow season, allowing for vacations and family time that isn't usually available to other business owners.
The Doorologist™ offers individuals the opportunity to own and operate a business in an industry that continues to grow. With no financial obligation you can be a part of an exciting and growing industry!
If you are someone who enjoys working with your hands and thrives in new situations and experiences, you've come to the right place. You will Work with a Doorologist™ at different job locations solving the various problems that come with the servicing, repairing and replacing all types of commercial doors from entry to exit and every door in between.
On The Job Training with Pay
Work with a Doorologist™ and learn how to service or replace Commercial Entrance / Exit Doors and their related hardware. Learning the added bonus of a locksmith or having some locksmith experience will expand your service ability to your customers.
For more job opportunities please visit our job opening page or fill out our Job Application Form.