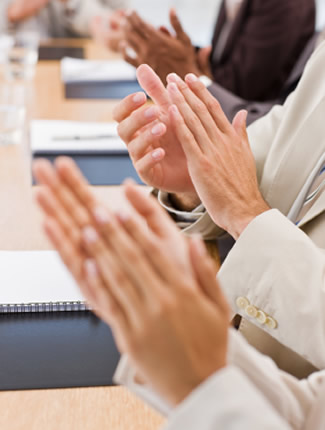 "It is comforting to know that I can turn to the Doorologist™ when I need something fixed."
Endoorsments
We have been using the Doorologist™ to maintain our condo complex for many years now. We have found and learned that there are many different products doing the same job. Your attention to detail has helped us, the Board, to make a well informed decision so we can choose the best product for our needs. I appreciate the amount of time and effort you put into any project that we have called you in on."
Dave Zimmerman
Tower Club, Tuckahoe NY
Here's an analogy. When our regular doctors are concerned for our health and they are not quite sure as to what the problem is they always refer you to a specialist. Well, John has already earned the trust of many property managers that know when they come up against a problem that's either involved or they are somewhat perplexed – they either refer or recommend Doorologist™ services. Our Specialist."
Sanford Kaufman
Sunharbor Manor Nursing Home
While I could have taken my business elsewhere, I don't think I could find more capable, reliable or honest people then yours to do the job. It is comforting to know that I can turn to the Doorologist™ when I need something fixed."
Tom Flood
Richland Management Company Inc.
I normally don't make recommendations but John (THE Doorologist™) is a specialist in his field & a lot of organizations & commercial property companies such as mine have utilized John's services for many years. I might add that there are a number of locksmiths that also use his services as well"
Joe Campagnolo
Director of all Commercial Properties for AVR Realty, LLC
Working with the Doorologist I was able to custom-design our freight delivery entrance. The whole process from discussion to installation went smoothly. The samples you provided helped me to make a well informed decision as to the type of door we wanted to install.
Rubin Tubbs
Great Plaza of Great Neck Nursing Home
Over the years, I have used many different door and locksmith companies. John, your company Doorologist has answered all my needs and my many service requirements. Your quick response and quality of workmanship has won me over to your side.
Martin Weinmiller
Director of Engineering, Crest Hall Care Center
When it came to the renovation of our building entrance we met with our security firm, the Doorologist, the contractor and our management staff. We discussed the pros and cons of installing a new main entrance design. It had to have a clean appearance plus adequate protection/security and compliment the lobby renovations. With your assistance you helped us to come up with an aesthetically pleasing entrance which maintained security and safety for our tenants.
Frank Grassellino
Director of Field Operations, Metroplitan Realty Group LLC
Over the years we had many contractors and volunteers work at our facility. Almost every door had a lock and a separate key for it. We called on the Doorologist to install a new set of doors and hardware and they suggested setting up a master key system. After a few meetings with our staff you came up with the master key system. The numbered key system has made it easy for us to control staff access. My key ring now contains one key to open 65 doors. You have simplified opening up all the doors and made my life easier. Thanks John.
Paul Isserles, MSW
Assistant.Exec. Dir., Bernice Jacobson Day School & Camp, Old Westbury, NY